High Security Transport Procedures and Command 
Say my name
Feel Free
Directive By: DBA Jesus Christ:
Be up and ready to move within one hour notice within 3 days.  Move out will be unannounced until alert is announce and move out is then with 3 hours.
Due to the continuous hate crimes against me and my children. it is imperative that the Armed Forces and the law enforcement take the highest precautions in the protection all transit routes required to assure we may travel freely without interference  or harm.
I hereby place  AMTRAK and Greyhound under Federal Government contracts. Therefore they are to get living wages and without taxation, free longing while in transit at the  nearest Marriott International Hotel and/or local hotels, with food and supplies allowances..
They will be supplemented in food trading by the USDA and Universal Healthcare.  Alcohol will no longer be serve on AMTRAK but under Martial law, we will sell TH C/CBD in pill form. This will assure a relaxed environment nd cleaning restrooms. and to provide better pay, the grant received will be $1 for $1 on all  food and THC/CBD Purchases.  This means if a patron spends $10 on food the vender receives $20 from the USDA.  This will allow better for to the patron and better wages the transportation system. Plus onboard will be COP Units = Christians on Patrol.
Air Support Army  – Oversight Gen. Powell, Jr.
Air Support Air Force  – Oversight Gen. Austin
Air Support Navy  – Oversight – Gen. G,H,W, Bush
High Altitude Surveillance NASA  – Gen. Austin
Coastal Support Coast Guard  – Brig. Gen. Rucker
Sea Support Navy  – Gen. G.H,W. Bush
Railroad Support – Army Division of Engineers  – Gen. Powell Jr.
Highway Support Homeland Security  – Lt. Gen. Dante Bush
Intelligence gathering FBI and Covert  Operations – Lt. Gen. Maron F. Jackson
Transportation  – Department of Transportation – AMTRAK & Greyhound – Lt. Gen. Eric Hutchinson.
USDA – Gen Jimmy Carter
Gen. Jesse Jackson – Fair Trade Worldwide under the world commodity trade System. And mediator in these agreements with AMTRAK and Greyhound.
Universal Healthcare – Lt. Gen. H. Clinton
Logistics  nd Supplies  – Gen. Booker
Appropriations – Gen. Powell, SR.
Strategic Routes  of Concerns
Augusta, GA. to Atlanta, GA.
Atlanta, GA. to Orlando, GA.
Orlando, FL. to Avon Park, FL
Transport on the New Greyhound Deluxe Line. On the outside it looks like an everyday Greyhound Bus, but inside the level of comfort is much higher.  High Speed and Secured Internet with password protection. Two rest rooms, one with a stainless steal mini tube toilet. With temperature adjustable water flow.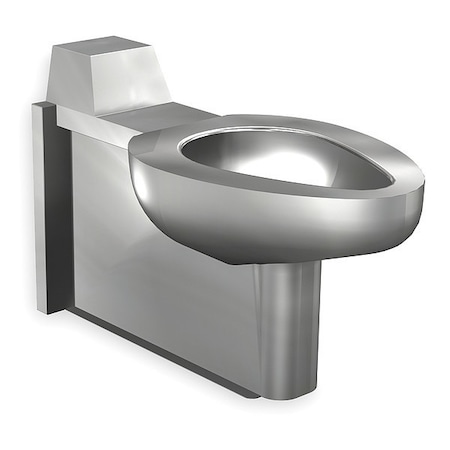 $1396.95 /ea – They carry no germs nd is the best way to clean gentiles even at home.  They are used in prisons where inmates are not expected to use a shower.  These mini tube toilet is to also be added to AMTRAK Trains – Even in the coach cars.
We will travel in a non-stop high-speed convey with overhead cover and always near by fighter support aircrafts
The New EMS – Emergency Military Services
The EMS vehicles can move in and out of  high security areas, such as the back doors at hospital emergency rooms entrance, at prisons and jails and other institutions.  Baker Act is unconstitutional and every hospital in Georgia and Florida belongs to MY FLORIDA CORPORATION, INC. and MY FLORIA belongs to DBA Jesus Christ who again escaped a kidnapping attempt.  I call on team from the k-9 Assault Units to take every EMS vehicle and turn them over to Lt. Gen. Simmons, who is over the Fire Department and the NEW EMS.  Start moving my high profile personnel ASAP.
Re-Construction of the South – Military Buildup in the North
Exodus the non-military Men, Women and Children to the South.

How Adverse Possession Works in Florida – This was how they planned to steal my shit.  But since it is all mines and we pay no more taxes, hey "Shorty"  Rewrite the squatters laws to insure proper accommodations for expected entry of migration from the North.

The adverse possession statute in Florida establishes a squatter's rights in property that she doesn't hold legal title to if a number of requirements are satisfied. A squatter typically invokes adverse possession for properties that owners either abandon or just fail to make use of for an extended period of time. In other words, you can't trespass onto property while the owner and his family are away on vacation or otherwise temporarily absent, and then claim ownership of the home and set up residence there. Florida statutes classify this as criminal activity rather than adverse possession. Aside from the criminal implications, the fact that the owner will eventually become aware of the trespass and likely have the squatter arrested and removed from the property when he returns home prevents any adverse claim to the property.

Continuous Possession for Seven Years

A key requirement of Florida's adverse possession statute is that the squatter continuously and exclusively possess the property for seven years. Under the law, a squatter's physical presence on the property isn't enough to meet the state's definition of possession. For a squatter to be considered in possession of the property, she must either protect the land by erecting a "substantial enclosure," such as installing a fence around the perimeter, or by cultivating the land, assuming responsibility for the expenses associated with maintaining the property, or by making unusual improvements to it, like having a permanent structure built on it.

Possession Must Be "Open & Notorious"

Squatters who attempt to conceal their presence on the land from the owner or neighbors can't satisfy the seven-year possession requirement. Possession must be open and notorious and visible to other people. For example, suppose a squatter intentionally seeks out a remote location on a 500-acre farm, and every night for seven years sets up a tent that she takes down every morning to avoid being spotted by the Florida farmer who owns the property. Despite living on the land for seven years, the possession doesn't rise to the level of being open and notorious.

Paying the Property Taxes & Required Filing

A Florida adverse possessor cannot become the property's legal owner unless she files Form DR-452 with the county property appraiser. The DR-452 form is used to make the claim of adverse possession and is evaluated by the appraiser to ensure all statutory requirements are met. In addition, the squatter must pay off all outstanding taxes and liens against the property, and continue to pay the taxes that accrue in each of the seven years. Therefore, if the property owner stays current on his property tax payments, the property appraiser will reject the squatter's adverse possession claim — regardless of whether the owner knows about the squatter or not.

Exercise the Squatters laws, in the South and begin Re-Construction of Properties.Hurricane and icy snow and winds in this winter's forecasts
Weather Control the East Coast, for the coldest winter in recorded history. Even Central Florida will experience below freezing temperatures most of this winter. New York City will be stopped by icy snow, winds and sub-freezing temperature.

A CNN Video of Zika – The Incurable Disease Eternal

Scott addressed how Florida is preparing for the possibility of locally transmitted Zika cases in the spring or summer.

"I hope the federal government becomes a better partner," Scott said. "I hope they make sure we have Zika prevention kits. Hopefully by next summer, we will have a vaccine from the federal government to prevent

Then when it warms up again in Florida, it is predicted Zika will be around for the next ten years and she feeds off of O type blood, I AM AB+ and only can create AB, A or B, I AM the blood of the Lamb and not the Serpent and O type is Serpent homosexual blood type from self mutilation. Phil:3:2.
GEORGIA STATUTES DICTATE ADVERSE POSSESSION, PRESCRIPTIVE TITLE, AND COLOR OF TITLE — "SQUATTERS RIGHTS" ARE ALIVE AND WELL.
Georgia SQUATTERS RIGHTS
As a Georgia property title lawyer, I know that under Georgia law property title law, individuals that do not hold legal title to land may take ownership of land legally under several scenarios. For many non-lawyers, this is hard to understand or believe. Georgia property owners need to be made aware of these types of situations in order to protect their right of ownership. Georgia law offers a number of ways that real property ownership can be transferred. Under Georgia law, adverse possession, prescriptive title, and color of title, are commonly referred to as "squatters rights." Georgia law states that an individual who occupies a piece of land, but who is not the legal holder of the title, may gain ownership under certain circumstances after 20 years, or under "color of title" after 7 years. Under Georgia law, "Color of title" is evidence that the individual has a legal claim to property, although that claim has a defect. Examples are when the individual claiming ownership has a deed, but the deed is deficient or when two individuals hold deeds to the property simultaneously.
Despite what the statute of limitations is (7 or 20 years), the individual occupying the property usually must truly occupy the property continuously for the specified period of time. One possible exception to this rule is referred to as "Tacking." The individual must also occupy the land in an open manner (not hidden from the real owner) and the individual must be using the property exclusively. Common scenarios are the use of a pathway between houses that the "squatter" has improved with a brick-paver pathway. If the real titleholder did not contest the use and improvement of this piece of land, because that owner never realized that the property fell within his property line, then the individual who made the improvements and used the pathway could take possession under the law. Another example is if a church allowed a parishioner to occupy a vacant home on church property, free of rent for over 20 years. That individual could file for adverse possession and attempt to take legal possession of the property.
In both these cases, regardless of the statute of limitations, the individuals laying claim to the land would have to have used the land continuously for the specified period. Because the individual occupying the property must do so without hiding their intention, most landowners do not realize that a problem exists and that the individual is squatting on the land. The issue usually arises when it is time to sell the property and the title is being checked. Unfortunately by this time, it is possible that the 7 or 20-year statute of limitations has run out and the land could be transferred to the squatter legally. For this reason it is imperative that boundary lines are checked when any property is purchased. Also, for vacant land, it is important to have the property checked periodically to move off any squatters. A qualified Atlanta, Georgia Real Estate lawyer can work to provide protection from these types of situations.

Our Georgia property title attorneys represent individuals, families, and corporations involved in title disputes and real estate litigation. Please call our Main Office at (404) 467-8611 or toll free at to discuss your legal issues and set up a consultation with one of our attorneys. Our main office is conveniently located in the Buckhead section of Atlanta, Georgia, near the intersection of Piedmont and Roswell Roads.
Our Law Firm also has a Marietta, Georgia Office. You can reach on of our Marietta property litigation lawyers by calling (770) 952-1008, . Many of our Marietta and Cobb County clientele prefer meeting one of our Marietta Lawyers, who resides in Marietta. This is especially true if the property issues are located in the Cobb County. You can also send us a message through our confidential Web Site form.
Message Approved
D.B.A. Jesus Christ – Title God – Eternal
 High speed Fighters
This will be  show of Force and you can get in the way at your own risk.
I grant Lt. Gen. Eric Hutchinson to assign a Brig. Gen. over each state we need Mass Transportation in.
A Full Bird Colonel in each County = Municipality
To created the new nationwide Mass Transportation Systems.  And you can begin in Georgia right here in Macon, GA and Augusta, GA.  Mass trassit is badly needed here.
This will be th4 new protocol nationwide.
DBA Jesus Christ – General of the Army- The only living God